Our skilled team deliver precise and efficient work to the highest standards and this is truly evident within our successful poultry housing projects.
We fully understand the pressure of building to a 'birds in' date and recognise the challenges and changes that can occur during a tight build schedule. With our experience and expertise in this sector, you can rest assured that your project is in very safe hands.
Our customers include: Fridays Ltd., International Energy Crops (IEC), R. Timmis Farms and many more…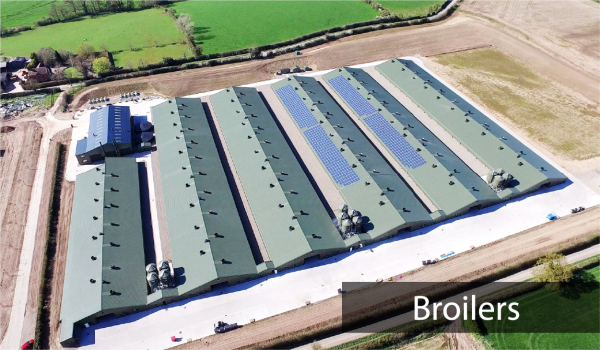 Broiler Units
When it comes to building broiler housing, simply put – we are the industry leaders.
For many customers looking to diversify into broiler production, the decision may not be a swift one. The scale of such a project requires the consideration of many various factors.
From sensitive environmental planning concerns and the impact of the sacrifice of the required land to of course the all-important turnaround on the investment. It may seem daunting.
With Knights in your corner, these types of concerns are instantly reduced. One of our experienced project managers will meet with you to carry out a no-obligation initial site visit and will be happy to discuss any queries that you may have.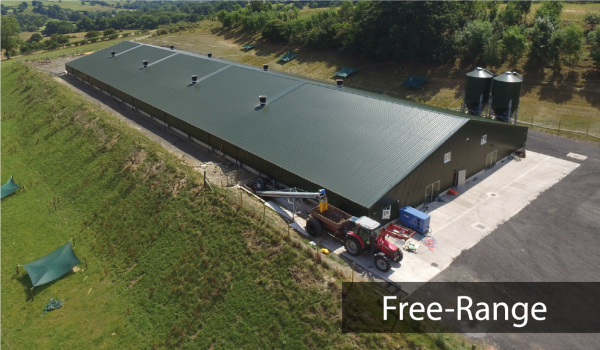 Free-Range Housing
Whether you are diversifying into free-range production for the first time or you simply want to upgrade your current facilities, we can manage the whole process so that you can concentrate on optimising your flock management.
Some features of our free-range housing can include:
Multi-tier build
Adjoining egg-packing rooms
Incorporated muck belts
Fan or natural ventilation
Bespoke nesting arrangement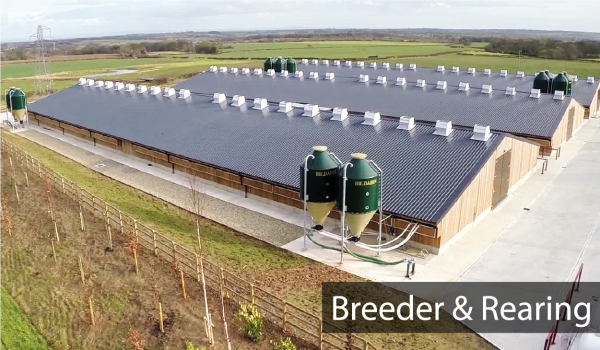 Breeder & Rearing
We work with you throughout the design process to ensure that your breeder/layer/rearing units are bespoke to your exact requirements. From initial site survey, through to earthworks, civils & drainage and concreting, we can take care of it all.
Specific systems can be designed into the build such as for egg production. Amenity buildings, gate houses, offices and egg packing rooms can also be integrated as required.